PERSONAL TRAINER IN ALICANTE
What do we offer you?
We offer you a different, motivator and adapted personal training to get your goals as soon as possible, mixed with security and effectiveness.
Who are we?
We are a young, dynamic, and in continuous training professional group, whose main objective is to get our pupils´ goals. With a varied methodology from classic training to modern ones.
We have flexible schedules depending on our customers needs; in order to be more comfortable for you we provide you the opportunity to arrange home services (home training) in Alicante.
Do no doubt and look for your personal trainer in Alicante.
Have you proposed a new goal and you do not know how to reach it?
With our personal trainer in Alicante you will be in the best hands. We can provide you more information if you like.
Our services
Physical Exercise adapted to you. We can help to you with a lot and amazing exercises.
¿Do you have pain in your back? We can help you with specifical exercises. We improve the musculature of your back doing differents type of exercises and working in differents movement planes.
We improve your musculature with technical exercises. We do functional training and HIST high intensity strength training with differents materials and calisthenics exercises.
Some exercises to improve your muscles after pregnancy, combining Pilates and pelvic floor exercises.
We offer special exercises and diet (with a nutricionist) to improve your health. A different form to lose weight.
Adaptamos las características individuales de cada uno de nuestros deportistas a sus respectivas modalidades deportivas: atletismo, golf, padel y tenis. Servicios desarrollados en Alicante y provincia.
Member of Sports and Science Degree number 54437
Full services could be at home.
Why train with us?
We are closed to you with professionalism.

Personal training specifically for you or in little groups.
Effective and efficient training.

Comfort: we can go to your home.
Reviews:
Our job
Personal training
Little groups
Home training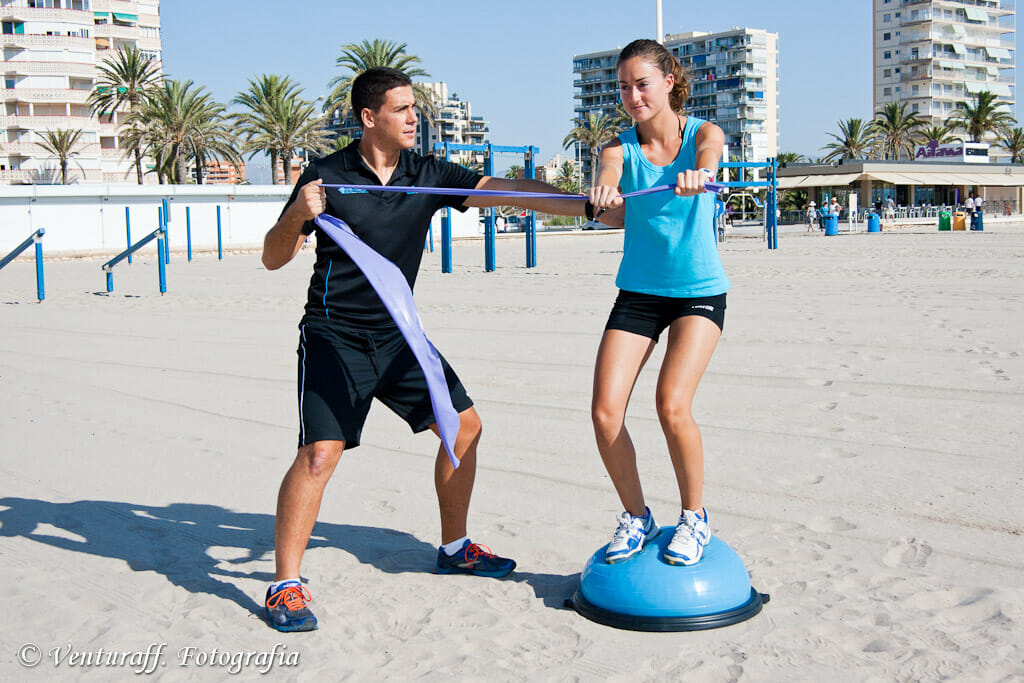 2010-2018. Personal trainer specialist in health exercise.
We have worked with the best physiotherapists in Alicante since 2009.
In every job we have learned which is the most important thing: YOU!
Blog
Every month we give you advices about how to improve your health and performance.
Contact
Contact us with what you need
We share the same goals as you
We move to your home so you feel great while we train.